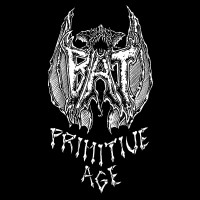 Thrilled to be releasing the first offering from BAT!
"Primitive Age" 5 track EP cassette / digital
BAT is Ryan Waste (Municipal Waste) on bass/vocals, Felix Griffin (DRI) on drums and Nick Poulos (Volture) on guitar.
Digital goes up this Friday 11/22 along side a pre-order for the cassette and some other killer stuff.